Robyn Gardella Was Nominated as an Arc of New Jersey Hero of 2020 by The Arc of Warren County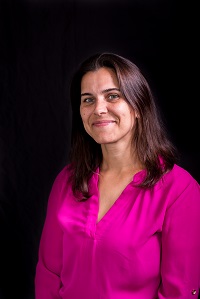 Robyn Gardella has a love of humanity.  The Agency is fortunate to have her on the team for almost 20 years since she was a college student.  She has served in multiple roles, such as Community Living Arrangements Direct Care Advisor, Manager and Program Coordinator. She has served as Assistant Director for Recreation for the past couple of years.
When recreation programs were suspended because of Covid-19, she had the choice to continue working in an administrative role or to work in a group home.  Without hesitation, she opted to work in the group home that she worked in previously. It was short staffed and certainly needed her expertise.
The need for support was great there and Robyn doesn't perform direct care responsibilities halfway.  In fact, Robyn really places an emphasis on the "care" factor in everything that she does.  She delved back into this role and served as a mentor to her fellow co-workers.  As always, she treats the residents and the individuals who we serve like family.  She is 100% committed to their welfare and their emotional and physical health. Robyn is extremely attentive and is always willing to roll up her sleeves and work where work is needed.
Robyn can always be counted on no matter what the circumstance.  That includes volunteering for fundraising opportunities and making herself available to assist in activities that will better the Agency. To find the kind of compassion that she possesses in another professional is very rare.  During this time, she also managed to take on an additional project of making and delivering care packages to our consumers.  The response that was received from this outreach was extremely positive.  Her work ethic, exceptional care and dedication has made her a true hero of 2020 to the Agency!