The Arc of Warren County, New Jersey
Dedicated to helping people with intellectual and other developmental disabilities to live a good life
The Arc of Warren County serves more than 1,100 people annually…
…including persons with intellectual and developmental disabilities and their family members. County-wide programs include community living arrangements (residential), community based supports, respite, Saturday programs, advocacy, recreation, summer camp, Special Olympics training, early intervention, and a wide variety of social services.
Careers at The Arc of Warren County are fulfilling…
If you are interested in making a difference in the lives of people, maybe a career at The Arc of Warren County is right for you.  The Arc of Warren County offers excellent benefits and generous paid time off. Learn more about opportunities at The Arc of Warren County by visiting our Careers page.
Announcements & Upcoming Events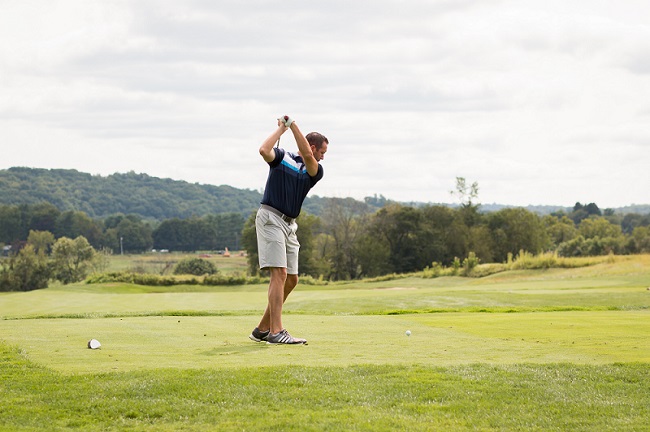 The Arc of Warren County and The House of the Good Shepherd Golf Classic
The 2020 Golf Classic with The House of the Good Shepherd was extremely well-received in the community. Save the Date! We have already scheduled our next Golf Classic for September 13, 2021!
Read The Summer 2020 Newsletter!
Hackettstown Rotary Foundation to Name Warren County Technical School Scholarship in Memory of Longtime Executive Director of The Arc of Warren County Foundation and Rotary Member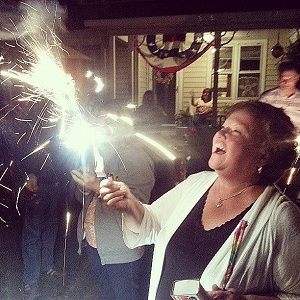 Hackettstown, N.J., April 20, 2020 – Starting this spring, The Hackettstown Rotary Club will be sponsoring a $1,000 annual scholarship for a graduating senior from Warren County Technical School named in memory of Hackettstown Rotary Club member, Kevin Guyette. This is a new scholarship that is made possible as a result of fundraising efforts by Hackettstown Rotary Club. The Club currently sponsors two annual scholarships to seniors graduating from Hackettstown High School.
#GivingTuesday is right around the corner on December 1, 2020. Please consider making a donation today by clicking the button below. Thank you to all of our supporters! 
Congressman Josh Gottheimer's Office Provides The Arc of Warren County with a Congressional Certificate of Recognition at The Second Annual Food Truck Fest. As a result of this opportunity, attendees enjoyed music, played games and try the fare from 12 food trucks – all while staying safe!  Save the Date for The Third Annual Food Truck Fest, which is scheduled for July 25, 2021.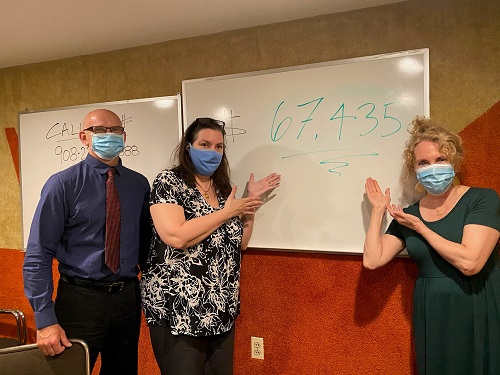 Washington, N.J., July 22, 2020 – The Arc of Warren County's 30th Annual Radiothon with WRNJ Radio surpassed its goal of $66,000 thanks to the commitment of co-chairs Norman Worth, President and Managing Partner of WRNJ and Jim Travis of SASCO Otterstedt Insurance, and the generosity of its longstanding donors and many new supporters. To date this event has raised over $68,500.

Give a Tribute Gift From the Heart
Honor your loved one with a financial gift to The Arc of Warren County. Your donation can be made in honor, in memory, or for a special occasion. Simply specify the name of your loved one and the tribute message. Your gift, with your permission, will be listed with others who are providing a tribute to your loved one…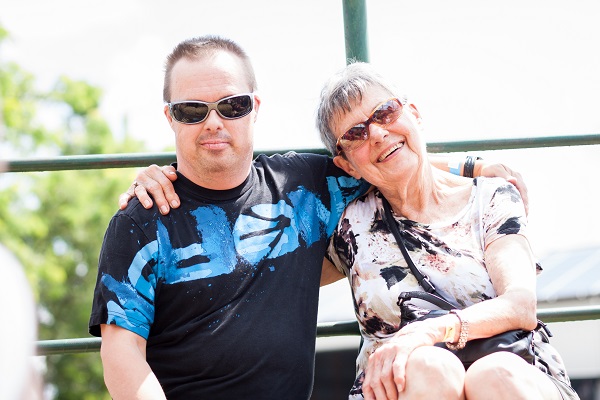 Become a Member of The Arc of Warren County
Membership for The Arc of Warren County is renewed each January. The cost is $25 for an individual and $50 for a family.  Member benefits include:
Voting rights for the Board of Director Annual Meeting
Informational breakfasts
Discount for Serendipity
Invitations to informational events that focus on issues of concern for persons with intellectual and developmental disabilities and their caregivers.
Please e-mail alalevee@arcwarren.org or call (908) 223-0884.
"The Early Intervention Staff are extremely professional and genuine and have the best intentions for the families that they help. This is not just a job for them. They go above and beyond."
– Yerkis Fleming, Early Intervention Parent.
"My family feels very comfortable knowing that I am receiving great care through The Arc of Warren County. They do not need to worry about my well-being. It helps that everyone is very friendly and helps each other out."
– Jill Young, Resident of The Arc of Warren County.
"After Aerilyn was born we were told to take her home to prepare for the worst. I had no one to talk to, was home alone caring for my child 24/7 and focusing on the gravity of my situation. Luckily, I was eventually referred to The Arc of Warren County's Early Intervention program. They helped pave the way to provide us with much needed services."
– Miriellys Colon, Past Recipient of Early Intervention Services.
"We were not prepared to face our daughter's medical challenge by ourselves and because of The Arc of Warren County's Service Coordination program we were not alone in this journey. The path was cleared to ensure our success. In fact, I cannot properly describe how thankful I am that this resource was available to us. "
– Kristen Yankoski, Past Recipient of Service Coordination Services.
 "Everyone we have encountered and worked with from scheduling to therapy felt like an extension of our family.  We genuinely felt their compassion and dedication to our children."
– Michele Lohman, Recipient of Early Intervention Services.
"In five months my son has gone from having a very small vocabulary to knowing all of the letters in the alphabet, the numbers 1 through 12, a bunch of colors and the name of animals.  The professionals who worked with my son helped him find his voice.  The tips and tricks that they taught him have made such a difference."
– Mary Dove, Early Intervention Parent.
"My son can now eat solid food and his motor skills have improved. Honestly, I would not know if we would have progressed so well without the Early Intervention Program."
– Rebecca Griffin, Early Intervention Parent.
"All the staff that my son and I had the pleasure of meeting are helpful, caring and understanding at all times. The services my son received helped him socially with his peers and family members. It helped me develop the understanding of him being non-verbal."
– Maria Herrera, Early Intervention Parent.
"All of my daughter's instructors explain everything they are doing and why. This has helped me learn what I need to do for her."
– Molly McMcLaughlin, Early Intervention Parent.
"Our son is improving. He has been more social and is trying to say his b's, p's and m's."
– Krystal Swistack, Early Intervention Parent.
TESTIMONIAL
"My child was not walking when we started.  He quickly learned to crawl and walk with after receiving therapy. When I expressed concern about my child not talking, they got me a speech evaluation and therapy ASAP.  He is still not talking, but is making more sounds and is trying to communicate more than ever before." – Anonymous, Early Intervention Parent.
TESTIMONIAL
"Our contact was great with our son. With her help and private therapy, he made great progress." – Diane and Shawna Tabert, Early Intervention Parents.
TESTIMONIAL
"Miss Katie went over and above.  She really cares what she is doing and it shows.  She did a great job to get Mason to where he is now." – Cindy Ragalshy, Early Intervention Grandparent.
TESTIMONIAL
"The resources that we received from the Early Intervention program helped us reduce and elminate the abusive tantrums our child threw. It taught us new ways to deal with situations and help discover new ways to communicate with our child's limited expressive speech.  This service and the team we worked with were beyond amazing in helping us each step of the way.  We are beyond grateful for the work they helped us do and the changes we made!" – Brittany Burke, Early Intervention Parent.